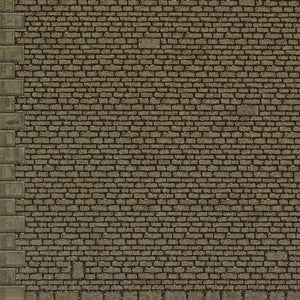 METCALFE M0058 00/H0 SCALE SEMI CUT STONEWORK B1 STYLE
OO Scale (1:76)
This stone is ideal for custom building country walls and village buildings. Designed to match all Metcalfe kits using the 'B' style stone.
4 x sheets of thick card & 4 x sheets of thin card and 1 roof sheet, printed with our 'B1' style stone effect

Size of each sheet 280 x 200mm
Pack includes 1 sheet of roofing slates.